---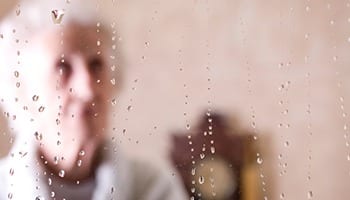 According to the National Council on Aging, one in 10 Americans 60 years and older have experienced some kind of abuse. As many as five million elderly Americans are estimated to be abused each year.

Many elder abuse cases are never reported to authorities, and a significant number of abusers are related to their elderly victims. In many cases, an abused person is totally dependent upon the person physically or sexually abusing him or her. Thus, the dependent person is often afraid or physically unable to complain.
Watch for physical or sexual abuse. Warning signs include:
Cuts, black eyes, bruises or burns, especially when the caregiver cannot adequately explain how they occurred
A fear by the elderly person of being left alone with a caregiver
Unexplained withdrawal from regular activities
Bedsores
Difficulty sitting or walking
Physical signs of a sexually transmitted disease or injury to the genital areas
Resources
Elder abuse should be reported immediately to local law enforcement.
Adult Protective Services in the Department of Human Services Division of Aging, Adult, and Behavioral Health Services investigates maltreatment, abuse, neglect, and exploitation of people age 18 and older, who are:
Impaired by mental or physical disease, and as a result, cannot protect themselves from abuse, neglect, or exploitation.
Endangered, which means, found in a situation or condition that poses a danger to themselves and does not understand the consequences of staying in that situation or condition.
Adult Maltreatment Hotline – 1-800-482-8049
If elder abuse occurs at a facility licensed by the Arkansas Department of Human Services Office of Long Term Care, the abuse can be reported to:
Office of Long Term Care, Complaints
complaints.OLTC@arkansas.gov
P.O. Box 8059, Slot 407
Little Rock, AR 72203-8059
(800) 582-4887
Fax with attention Complaint Unit: (501) 682-8540
Arkansas Long-Term Care Ombudsman
Division of Aging and Adult Services
P.O. Box 1437 – Slot W 241, 700 Main Street
Little Rock, AR 72203
(501) 682-8952