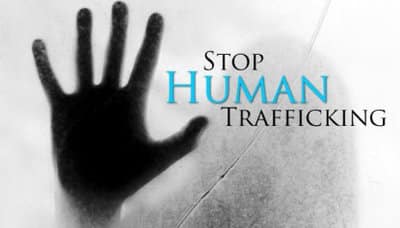 The Human Trafficking Act of 2013 called for the Attorney General to establish the task force to address every aspect of human trafficking in the state, including the forced labor trafficking and sex trafficking of U.S. citizens and foreign nationals.
The task force developed a state plan to prevent trafficking, work to improve information sharing among governmental and non-governmental organizations that deal with the issue, raise public awareness of human trafficking and create a training curriculum for law enforcement officials.

The final report of the State Task Force for the Prevention of Human Trafficking was presented to the General Assembly in August 2014.
Members of the Attorney General's State Task Force for the Prevention of Human Trafficking included:
Will Jones, Assistant Attorney General, co-chair
Reagan Stanford, Catholic Charities of Arkansas, co-chair
Louise Allison, Executive Director of Partners Against Trafficking Humans
Ronnie Baldwin, Executive Director of the Arkansas Sheriffs Association
Capt. Jeff Basancon, Benton Police Department
Sheriff Marty Boyd, Craighead County Sheriff
Capt. Steven Coppinger, Assistant Division Commander of the Arkansas Fusion Center
Lamar Davis, Deputy Chief of Staff for the Arkansas Governor's Office
Conner Eldridge, U.S. Attorney for the Western District of Arkansas
Dr. Karen Farst, Arkansas Children's House
Daniel K. Faulkner, Arkansas Department of Labor
Sgt. Allen Hamby, Little Rock Police Department
Chief Bob Harrison, Texarkana Police Department
Kandi Hause, Little Rock Police Department
Sheriff Doc Holladay, Pulaski County Sheriff
Det. Jennifer Hurd, Little Rock Police Department
Charlene James, North Little Rock Police Department
Stephanie Jira, Little Rock Regional Director of the Not For Sale Campaign
Ken Jones, Director of the Arkansas Commission on Law Enforcement Standards and Training
Josh Kaplan, U.S. Marshals Service
Avis Lane, Director of the Attorney General's Community Relations Division
Brian T. Marr, Special Agent-in-Charge, U.S. Secret Service Little Rock Office
Dr. Cheryl P. May, Director of the Criminal Justice Institute
Marc McCune, 21st Judicial District Prosecuting Attorney
Angela McGraw, Executive Director of Women and Children First Arkansas
Bob McMahan, Arkansas Prosecutor Coordinator
Nicholas Nelson, Resident Agent-in-Charge, Immigration & Customs Enforcement, Little Rock
Gigi Peters, Executive Director of the UALR MidSOUTH Center
Lt. Jim Potter, Pulaski County Sheriff's Office
Joyce Raynor, Executive Director of the Center for Healing Hearts and Spirits
Montie Sims, President of the Arkansas Association of Chiefs of Police
Gerald Spurgers, Supervisory Special Agent of the Federal Bureau of Investigation-Little Rock
Dr. Nathaniel Smith, Director of the Arkansas Department of Health
Christopher Thyer, U.S. Attorney for the Eastern District of Arkansas
David M. Tusson, Resident Agent-in-Charge, U.S. Dept. of Homeland Security, Little Rock
Edgardo Briones Velazquez, Deputy Consul of the Mexican Consulate of Little Rock
Mark White, Arkansas Department of Human Services
Jay Winters, Director of the Arkansas Crime Information Center
Col. Stan Witt, Director of the Arkansas State Police
Lisette Yang, Children's Protection Center