---
Family Emergency Scam
In the most common version of this scam, a grandparent receives a phone call from someone posing as a grandchild or friend of a grandchild purporting to be in dire need of money. In some cases, the scammer may say that the grandchild has been in an accident, has been arrested or is in some sort of immediate danger. Then, the scammer requests that the grandparent make a wire transfer of money. Often, they request that money be wired to a location outside the United States.
Grandparents who receive calls they believe to be scams should ask the caller questions that would be difficult for an imposter to answer. Further, they should make their own call to the grandchild in question or to another relative to confirm whether or not there is indeed an emergency.
Medicare Scams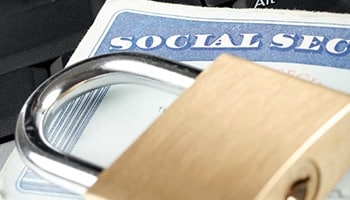 Some scammers attempt to take advantage of seniors by calling Medicare beneficiaries and asking for personal information, including bank account information and Social Security numbers. Other callers offer updated or replacement Medicare cards for a fee. The card offered in the new Medicare card pitch is, of course, not legitimate. Callers may use the names of fictitious companies such as National Medical Office, Medicare National Office and National Medicare or even state they are with the government. Beware when hearing any of these or similar names.
Also, the scam artists may ask senior citizens for bank information, including bank account numbers, which they then use to electronically withdraw money from a beneficiary's account.
It is against Medicare's rules to call a Medicare beneficiary and request bank account or other personal information, or cash payments. No beneficiary should ever provide that kind of information to someone who calls them, no matter how official the caller sounds.
See the Federal Trade Commission's September 20, 2018 article, "Hang up on Medicare card scams."
Social Security Impersonators
See the Federal Trade Commission's September 13, 2018 article, "Your Social Security number isn't suspended. Ever."
Credit Call Robocalls
Arkansas consumers have been inundated with automated, prerecorded calls from companies offering to lower interest rates on credit cards. Since money is tight for many seniors, this sounds like an attractive offer that will create additional cash flow. The problem is that such offers carry a price, but no good result for cardholders. Some companies assess an initial flat fee to consumers, but never provide any services that would lower interest rates. Other companies — sometimes without the consumer's permission — transfer existing credit card debt to a new card with an interest rate that was only temporarily lower, but then was at the same level or higher than previous interest rates.
Many seniors are enjoying retirement and are in their homes during the day. Door-to-door salespeople peddling scams see them as an "easy" target. Many offer legitimate items that benefit consumers, but sometimes the product does not live up to the sales pitch home improvement products and home security systems are most often sold door-to-door.
In those circumstances, Arkansas law protects consumers who are subject to high-pressure sales tactics and may be having second thoughts about agreeing to a purchase or a long-term contract. The Arkansas Home Solicitation Sales Act gives consumers the right to cancel any home-solicitation sale within three days of purchasing the item or service. Consumers may cancel a sale made at their home or at any location that is not the seller's permanent place of business. Consumers have until midnight after the third business day to cancel purchases of $25 or more and demand a full refund. They may cancel for any reason. The law requires a salesperson to verbally inform consumers of their cancellation rights at the time the sale or contract is completed. The seller must also provide a cancellation form and a copy of the contract or receipt.
Don't answer a call from a number you don't know.

If it is a legitimate call, they will leave a voice message. However, scammers leave voicemails too.

If it is a scam call or a robocall, it's likely an attempt to verify that it is a working number.

If you answer, you could receive other scam calls. If you don't answer, eventually they will stop calling because they cannot confirm it's a working number.

If you answer a call that turns out to be a robocall or a scam, hang up.

Don't press any buttons or give any information.
If the caller is a real person, tell them to remove you from their calling list – and HANG UP without another word.
They want to gather as much information as possible about you.
Wiring money is like giving cash away. If you wire money, there is no protection for you if you later learn that the recipient is not who they claimed to be.
Never give out personal or banking information in response to a phone, email or mail inquiry. Contact the entity requesting the information directly through a different method to verify that it is a reputable company with which you have an existing relationship.
Never send money to someone who you do not know and haven't met in person.
It is ALWAYS a scam if they ask you to wire money or pay with a prepaid credit card or gift card.
When purchasing items or services online, make sure you research the seller and know their physical location.
If you are giving to charity, especially in the wake of a natural disaster, give to an organization that has a strong history in providing relief. Instead of paying in cash, make a check or money order payable to the charitable organization, not an individual.
Most importantly, if the offer sounds too good to be true, it probably is. Investigate the offer before accepting or paying any money.